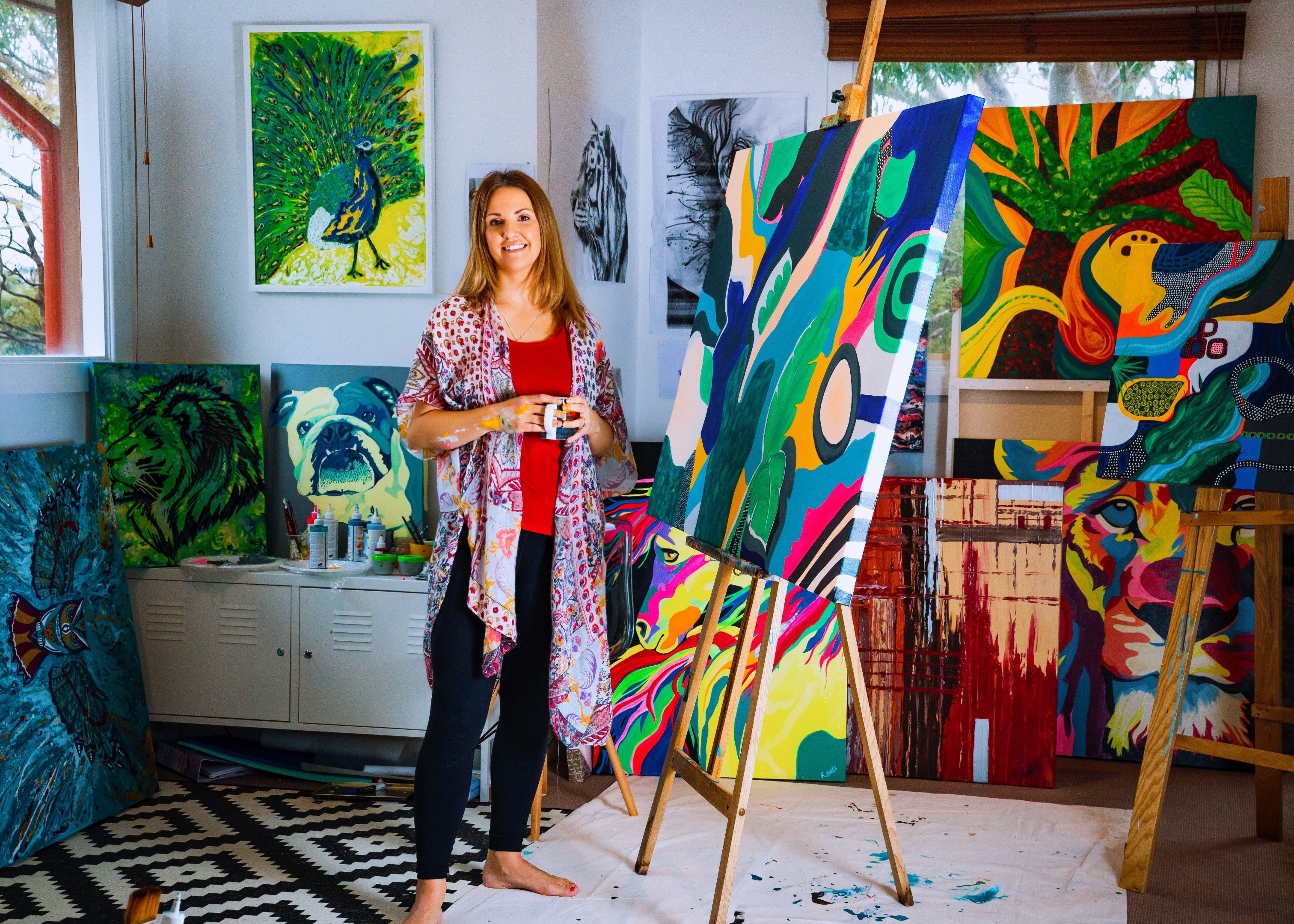 This year, our spectacular Christmas packaging has been designed exclusively for us by the very talented local artist Kerry Evitts. This vibrant piece is included in Kerry's 2020 collection, which is inspired by the resilience and community spirit shown during the COVID-19 pandemic.
 Kerry is a British-born Melbourne-based painter, designer, Psychotherapist and mother who absolutely loves to fill the world with colour.
"My work is often described as 'bright, bold and striking'," she said. "They're hugely inspired by the subconscious mind, nature, colour and the environment around us.
"My paintings express positivity, symbolising the power of the mind in choosing a positive outlook."
Like everyone, Kerry was greatly impacted by the events of 2020. Challenges came thick and fast, firstly with the Australian bushfires and then of course, the COVID-19 pandemic. She found herself navigating the sudden and dramatic changes in how she lived, being in isolation, home-schooling her children and striving to stay hopeful during these times.
"I pulled on my art which has been the guided force of my hope and optimism, and I created my newest collection aptly named '2020' which aims to spread a message of joy, hope and community," Kerry said.
Drawing on the community is important to us - like our products and Kerry's work, the gift boxes are made right here in Melbourne and we are excited to announce they are fully recyclable.
We're on a mission to weave
magnesium
Into every busy womans world! Why you ask? Because this little powerhouse mineral is involved in over 300 processes in our bodies and most of us are not getting enough, achy butt from Pilates, waking up overnight? We've developed multiple ways for you to weave this mineral into your world. If you do ONE thing for yourself Make It Magnesium.
WHAT DO YOU NEED RIGHT NOW?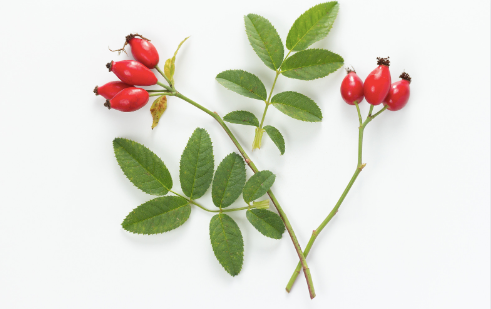 Rosehip for skin: All the benefits
Rosehip: Benefits for skin health Why do we use Rosehip extract in our award-winning skincare?  1. Fatty acids deeply nourish and hydrate for soft, supple skin 2. Non-greasy and readily absorbed ...
Read more