And our NEWEST award-winning product is...
We are SO excited to announce we recently took out the title of BEST BABY SHAMPOO & BODY WASH in The Beauty Shortlist 2020 Mama & Baby Awards with our Little by TBC Magnesium & Lavender Hair and Body Wash.
Our Little by TBC Magnesium & Lavender Wash is a gentle but thorough formulation that doesn't dry your little one's skin. The Magnesium, combined with natural and organically derived ingredients, will comfort and nourish from head to toe. Scented with lavender essential oil and chamomile extract to soothe and relax.
Can be used in either the bath or shower and applied directly to the skin as a cleanser to wash off the day and begin the night time routine!
 What makes Little by TBC so special?
Our naturally derived range is free from chemicals including parabens, phenoxyethanol, phthalates, sulphates and synthetics and instead, uses essential oils that naturally create a barrier on the skin's surface to help prevent skin conditions. Vegan and cruelty-free.
The Beauty Shortlist 2020 Mama & Baby Awards sponsor-free, ad-free international awards celebrate the most-loved natural beauty, baby, natural health and eco home products created by ethical brands, tested by experts.
We're on a mission to weave
magnesium
Into every busy womans world! Why you ask? Because this little powerhouse mineral is involved in over 300 processes in our bodies and most of us are not getting enough, achy butt from Pilates, waking up overnight? We've developed multiple ways for you to weave this mineral into your world. If you do ONE thing for yourself Make It Magnesium.
WHAT DO YOU NEED RIGHT NOW?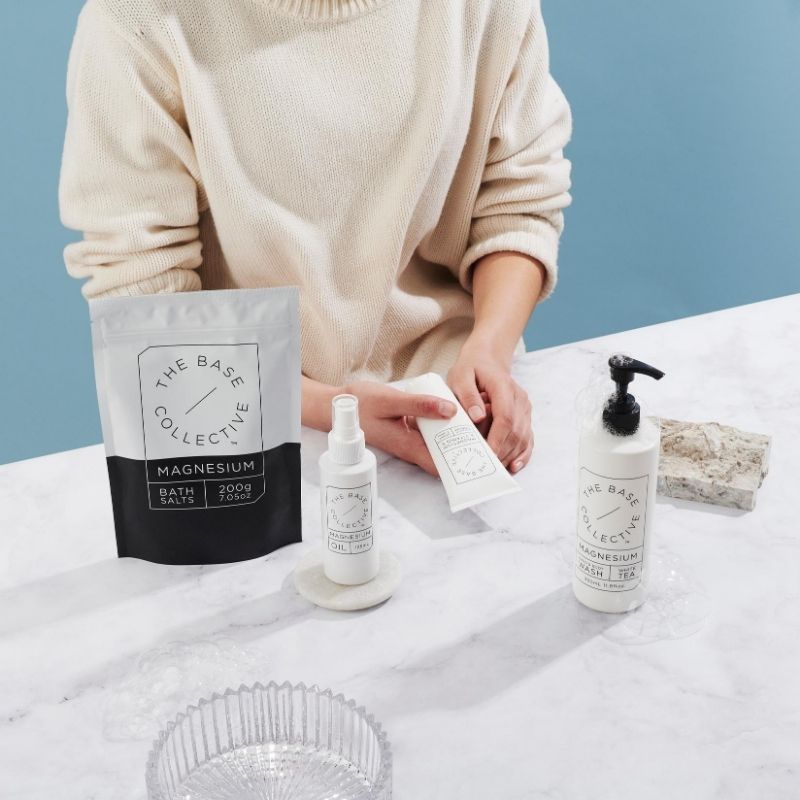 Most people know of Magnesium as the go-to mineral for muscle cramps, tension, stress management and other bodily functions. Lesser known, Magnesium is essential for good skin health. Here are the...
Read more