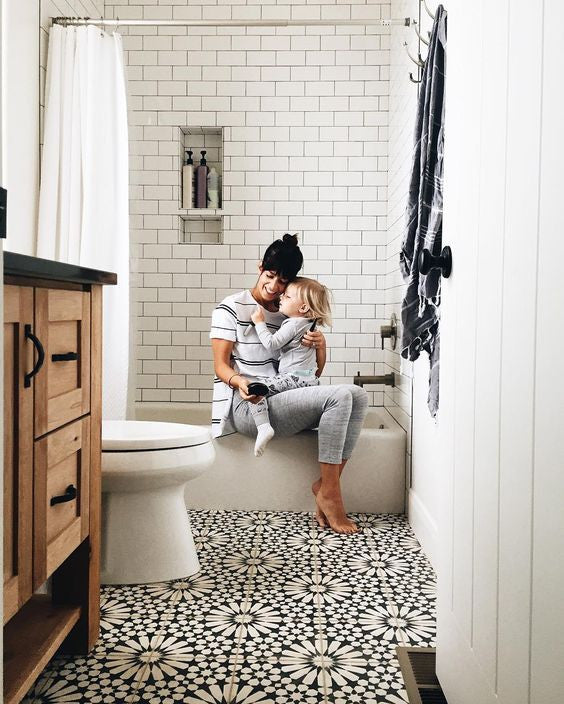 Bathroom Trends for 2017
If you're as interior obsessed as we are, you'll understand the excitement (and occasional stress) brought on when you consider redecorating your home. When it comes to designing living spaces, the bathroom is often left as an afterthought. However, being one of the most used rooms in the house, why not get a little creative? Whether you're undergoing major renovations or looking for some simple tips to elevate your space, these top 10 bathroom trends for 2017 will leave you feeling inspired.

Unique tiling
Boring bathrooms are a thing of the past with this year's focus on unique tile arrangements. Bathroom tiling in 2017 is all about small, geometric shapes to make a subtle statement. For added interest, we love the look of Mediterranean inspired patterns or mismatched shapes. Mix and match subway, hex and square tiles for a customised feel.

Baths as a focal point
How often do you have a bath? If your answer is 'not enough', then it may be time to update your tub. This year, making your bath the focal point in your bathroom means more motivation to relax and unwind. Ideal! Whether you prefer curved edges or a more sculptural shape, free standing baths are remaining bang on trend in 2017. Who said bath time is just for kids?

Natural finishes and timber surfaces
Couldn't we all do with a day at the spa? This year bathroom styling is all about creating a home day spa experience with natural and organic finishes. Swap out harsh chrome finishings for natural, nude textures like oak, stone or timber.

Floating vanities
With growing popularity in Europe, wall hanging vanities not only look clean and beautiful, they also allow for extra storage, which is always a good thing. Perfect for smaller bathrooms, floating vanities are a minimalistic way to save space while adding interest to your room.

Statement sinks
When it comes to picking a basin for your bathroom, why not make a sculptural statement? Natural granite basins are having a big comeback in 2017, along with basins made from other 'softer' materials including oak, sandstone and bamboo.

Never enough plants
To create a bathroom atmosphere that feels inviting, plants are an easy way to achieve this. Bringing the outdoors in with some greenery will breathe life into your space and add a pop of colour to neutral decor. We love succulents and tropical plants as they are easy to maintain and never go out of style!

Oversized round mirrors
Considered a bathroom necessity, in 2017 you'll want to invest in a round mirror. The more oversized the better! Round mirrors are a modern alternative to their square counterparts and help to create the illusion of a much larger room.

Bring back wallpaper
Yes, wallpaper in the bathroom is back! Now before you start cringing, this trend is one that can really elevate the feel of your space. Think of wallpaper as a piece of art that will become a bold feature in your bathroom. Go for something that will leave you feeling inspired as you get ready in the mornings and unwind at night.

Throw rugs
Usually reserved for the living room, throw rugs are a beautiful replacement for the boring bath mat. Invite some warmth into your bathroom by decorating it as you would any other area in your home. This year, Moroccan and vintage inspired throws will be all over your Instagram feeds, mark our words.

Natural products
Now we may be a little biased, but the natural beauty movement is undeniably bigger than ever. Products that are safe, effective and derived from natural ingredients are a big trend for 2017 and one that's here to stay. The Hand Wash - Lemon and The Hand Milk - Lemon are the perfect, simple duo. You'll start with dirty hands and finish with clean, moisturised skin that smells great too.
Image via www.sarahshermansamuel.com
Image via www.studiomatsalla.com
We're on a mission to weave
magnesium
Into every busy womans world! Why you ask? Because this little powerhouse mineral is involved in over 300 processes in our bodies and most of us are not getting enough, achy butt from Pilates, waking up overnight? We've developed multiple ways for you to weave this mineral into your world. If you do ONE thing for yourself Make It Magnesium.
WHAT DO YOU NEED RIGHT NOW?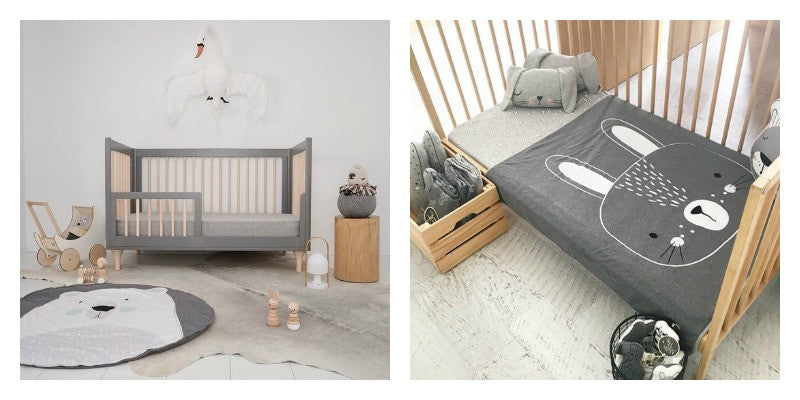 Friday Faves: Stuff for the Lil' Peeps
With 5 kidlets between us, we have been known to get mildly distracted by the ridiculously gorgeous offerings for kids these days on Instagram. Here are a few of our faves - but be warned. It is wa...
Read more