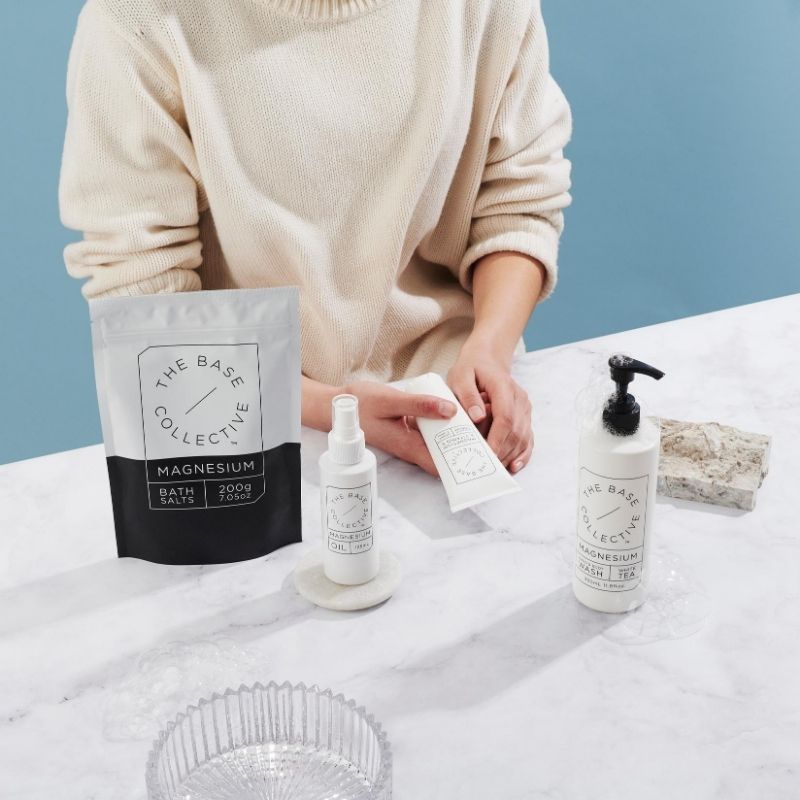 Most people know of Magnesium as the go-to mineral for muscle cramps, tension, stress management and other bodily functions.
Lesser known, Magnesium is essential for good skin health. Here are the top three reasons for how the mineral can improve your skin, which we can help with!
1. Magnesium is great for acne and inflamed skin for many reasons - it's anti-inflammatory, reduces redness and naturally hydrates the skin. It also lowers cortisol production, so has the potential to reduce hormonal acne by stabilising imbalances within the body. Like many allergies, working from the inside out is often the best method!
Easily top up Magnesium levels in your skin with our Magnesium Oil: the most concentrated on the market with more than 40mg/mL of elemental Magnesium. Add a couple of drops to your favourite moisturiser for a diluted approach to your face. Save future shipping costs and purchase a set of 3 here!
2. Are you finding your skin is affected by external aggressors? We're talking the cooler weather, washing your hands and using hand sanitiser more frequently, or even using creams and moisturisers that claim to hydrate but are full of hidden chemicals… Magnesium has natural calming and hydrating properties that have the capability to improve the overall condition and appearance of your skin without drying it out!
Our Magnesium & White Tea Wash will balance your skin without stripping it's natural oils and moisture. Replenish your bathroom with our larger 500ml size, or try it out with our smaller 350ml edition.
3. What a lot of people don't realise is that your Magnesium delivers super nourishing hydration through your skin! Therefore, you can apply Magnesium skincare directly to where needs it the most. Magnesium applied to your skin (aka transdermal application) doesn't have to go via your gut so you can target your application without any side effects.
Fight signs of ageing or external aggressors with our Magnesium & Vitamin E Cream - perfect for face and hands. Feel like the rest of your body needs something a little more heavy-duty? Our Magnesium & White Tea Body Balm is a luxurious yet surprisingly light solution to dry skin.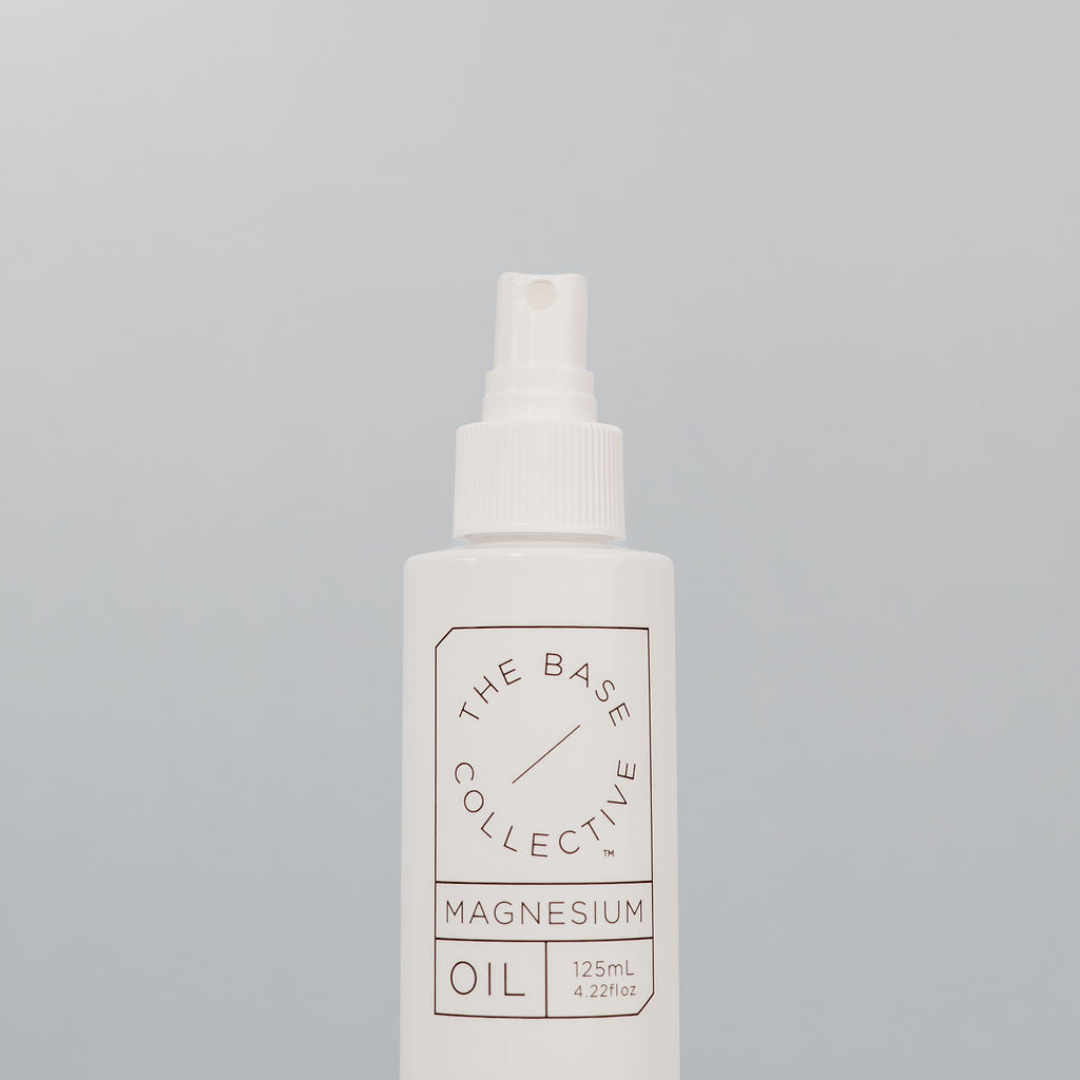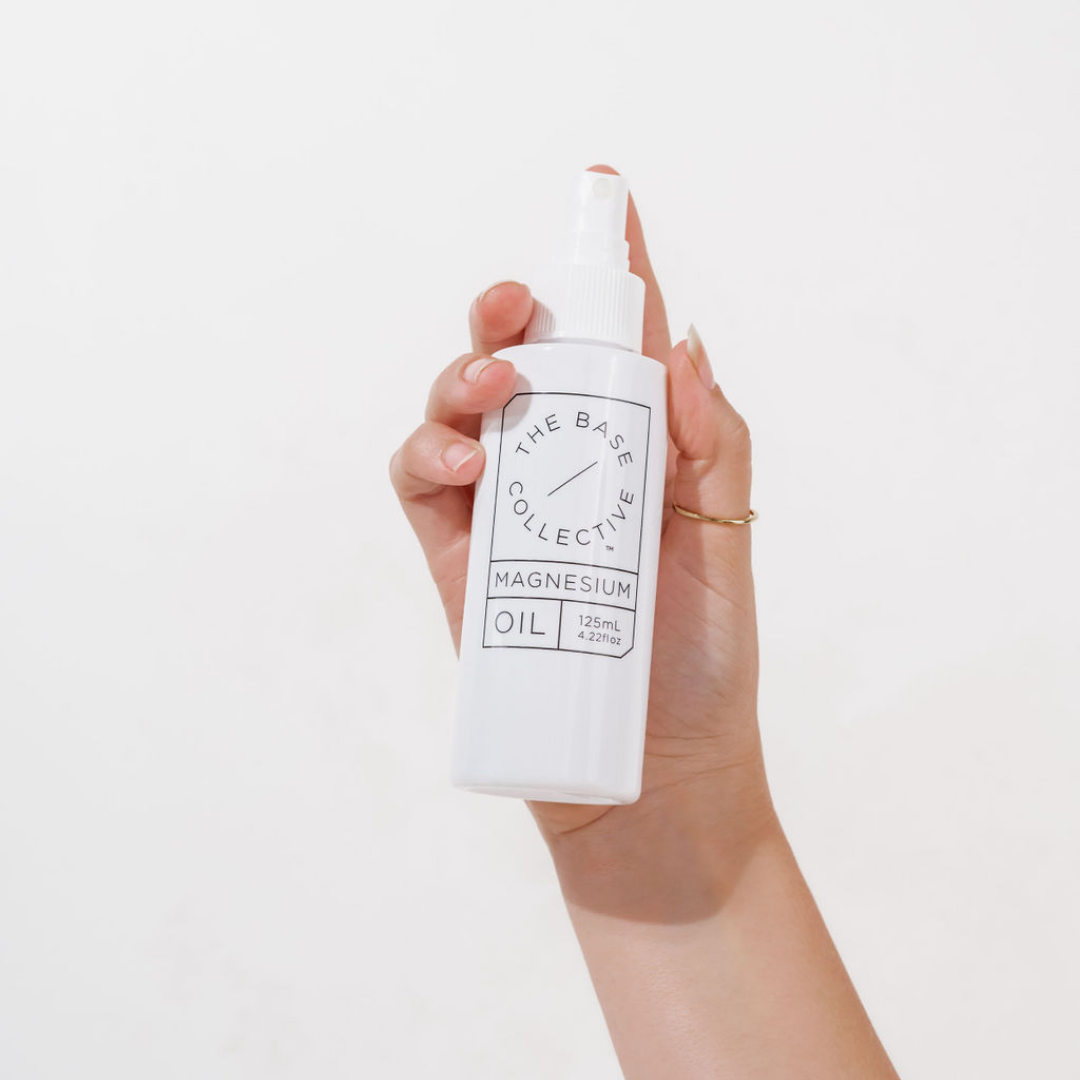 Sale price

$25.00 USD
Regular price
(/)
---
 "My sleep has been deeper and uninterrupted since using the magnesium spray. It's amazing!"
Whether it's restless legs, migraines, leg cramps, joint pain, back pain, sore legs or for a longer, deeper sleep if there's one product to keep on your bedside table or in your bathroom draw, it's our best-selling Magnesium Spray! See why our topical Magnesium Spray is a best seller:
330mg of Mag Chloride per mL

Soothes and relaxes muscle tension and joint soreness 

Helps restful and restorative sleep 

100% natural and pure formulation 

  

No greasy, sticky or itchy residue (great for sensitive skin!) 

Australian-made and owned

Pregnancy safe   

Free from parabens, sulphates and phenoxyethanol and heavy metals 
Pickup available at Head Office
Usually ready in 24 hours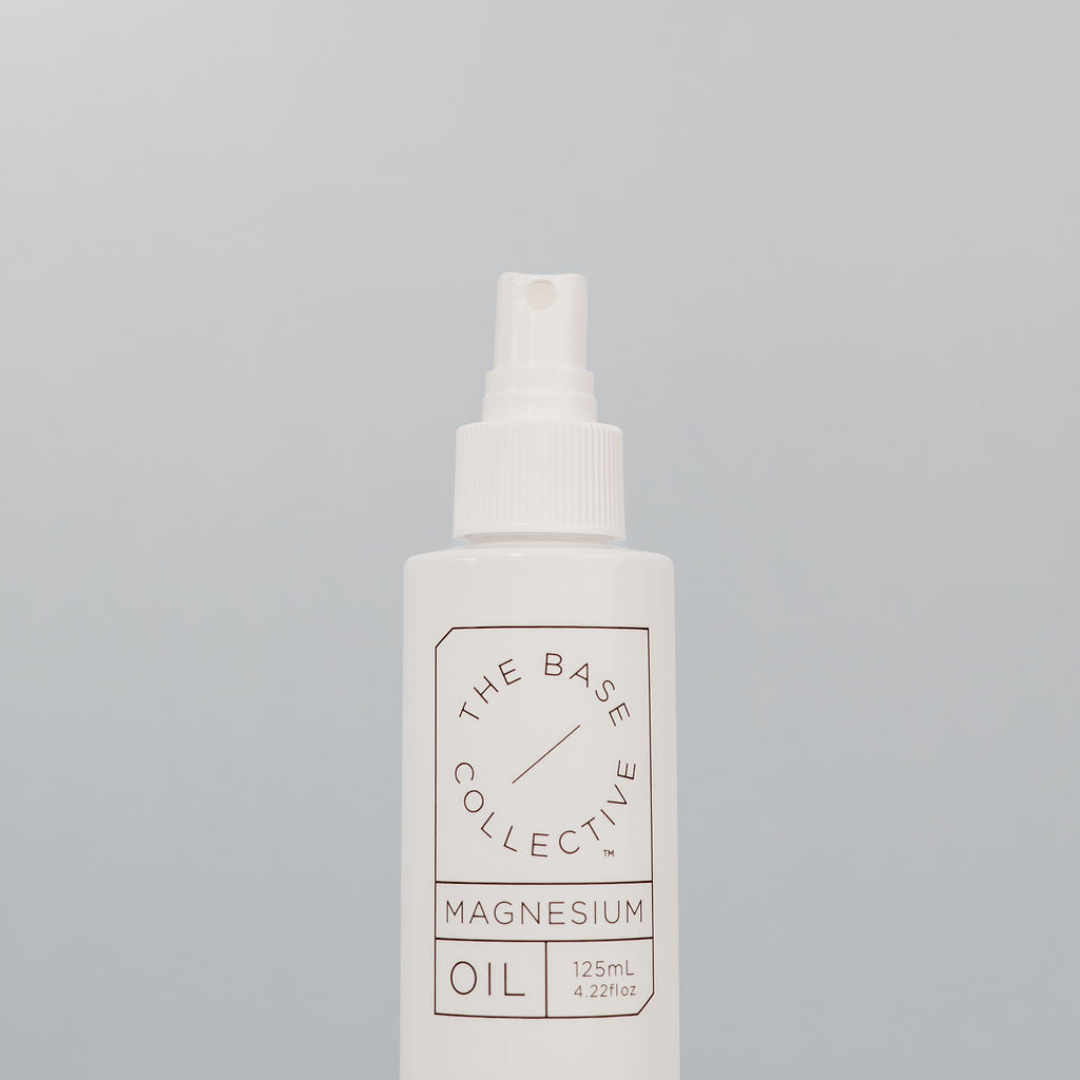 Magnesium Oil Spray 125mL
Head Office
Pickup available, usually ready in 24 hours
15 Cochranes Road
Unit 123
Moorabbin VIC 3189
Australia
We're on a mission to weave
magnesium
Into every busy womans world! Why you ask? Because this little powerhouse mineral is involved in over 300 processes in our bodies and most of us are not getting enough, achy butt from Pilates, waking up overnight? We've developed multiple ways for you to weave this mineral into your world. If you do ONE thing for yourself Make It Magnesium.
WHAT DO YOU NEED RIGHT NOW?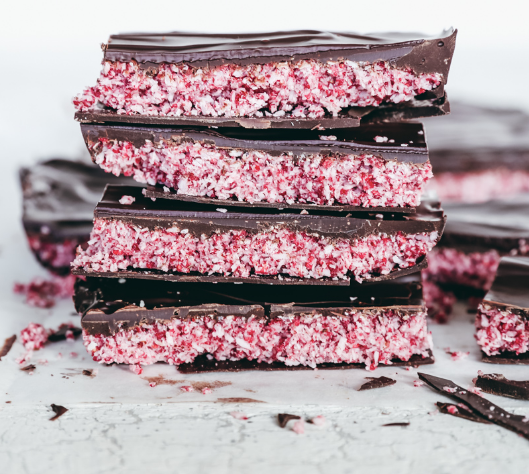 cook
The Ultimate Cherry Ripe Recipe
If you do anything today, make. this. Cherry. Ripe. slice. Tried and tested (multiple times, just to be sure) by us, it's absolutely delicious. It's quick, easy and uncomplicated too - the only...
Read more