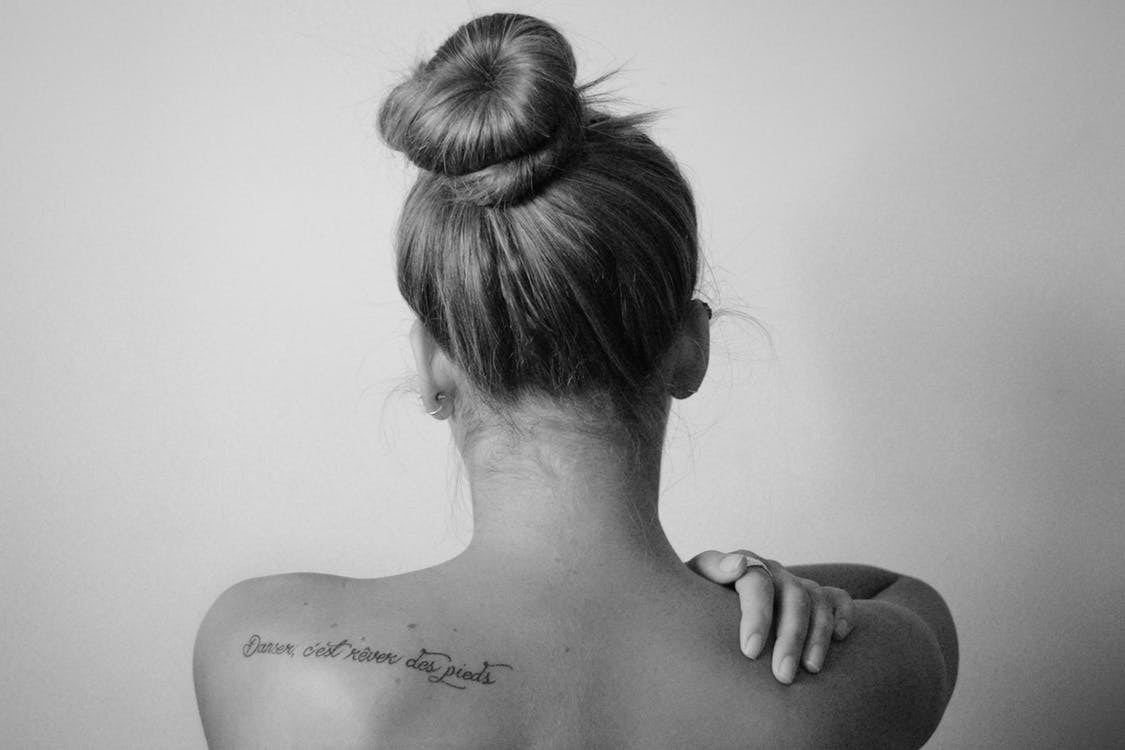 Magnesium Oil or Tablets?
You might think we're biased. After all we've very clearly about getting you Magnesium intake via your skin. (If you want to know why you need Magnesium you can read all about that here.) But there are several good reason why we recommend transdermal application of Magnesium rather than oral Magnesium supplements and we've jotted them down right here for you.
Why you should spray your magnesium instead of swallow
 Magnesium. It's relaxing and calming, energising and rejuvenating… so how can you benefit most? While certain foods and supplements can increase your magnesium levels, we're big advocates for transdermal application and its ability to absorb magnesium through the skin. While supplements may seem like a quick fix for your deficiency, applying this incredible mineral topically actually allows for you to hit the exact spot you need it. Plus, you can treat your skin while you're at it. Who doesn't want that?
Why can't I just eat magnesium enriched foods?
To increase magnesium levels, you can turn to foods such as spinach, almonds and avocados, which are all high in magnesium. However, when passed through the digestive system, much of this crucial mineral is lost. Milk, coffee and excessive alcohol consumption for example, can further inhibit how much magnesium is absorbed through the small and large intestines.(2) Other factors such as stress, digestive issues and kidney malfunction can too play a part.
When sourcing magnesium solely from food, you should also be aware that cooking, boiling, processing and refining food can deplete its magnesium content by up to 85%!(1)
Magnesium supplements can be destroyed in the gut!
Did you know that majority of magnesium ingested is destroyed in the gut? According to one study, the amount of dietary magnesium absorbed can fluctuate between 24-76%, with the rest being eliminated through waste.(3) As oral magnesium supplements aren't the most effective, we recommend increasing your levels with topical treatments! 
How can transdermal magnesium help?
One of the reasons we love topical magnesium, is that it can be used to target sore spots over the entire body. If you often have headaches or migraines for example, applying magnesium to the base of your neck can help alleviate tension. Struggling with period pain? Apply to the lower abdomen! Topical magnesium is also fantastic for relieving specific conditions such as restless leg syndrome or sleeplessness. Applying a little magnesium to the soles of your feet before bed works wonders. For topical application, we recommend our Magnesium Oil which may assist with anything from muscle fatigue to feeling stressed. To build up your tolerance, start with only one or two sprays both morning and night. Apply to your stomach, back or legs, slowly working up to 10 sprays.
Can I apply topical magnesium while taking other medication?
Another great benefit of applying magnesium transdermally, is that it won't interfere with any other medications you may be taking. Once applied to the skin, your body will only absorb what it needs! It's a safe and simple way to increase your magnesium levels, while treating your skin.
Your skin will thank you!
Speaking of treating your skin, incorporating magnesium based products into your everyday routine not only benefits your body… you'll also be left feeling smooth and hydrated! Getting into the habit of moisturising with our Magnesium + White Tea Body Balm for example, means you can increase your magnesium levels each day without thinking. We all love a good multitasking product!
Still got questions? Shoot through an email to hello@thebasecollective.com and we'll get back to you with any questions you have. Afterall, Magnesium is pretty much our favourite topic to talk about these days!
(1)www.ncbi.nlm.nih.gov/pmc/articles/PMC1855626/
(2)www.saveourbones.com/what-you-should-and-shouldnt-do-to-get-maximum-magnesium-bioavailability/
Stock image via pexel.com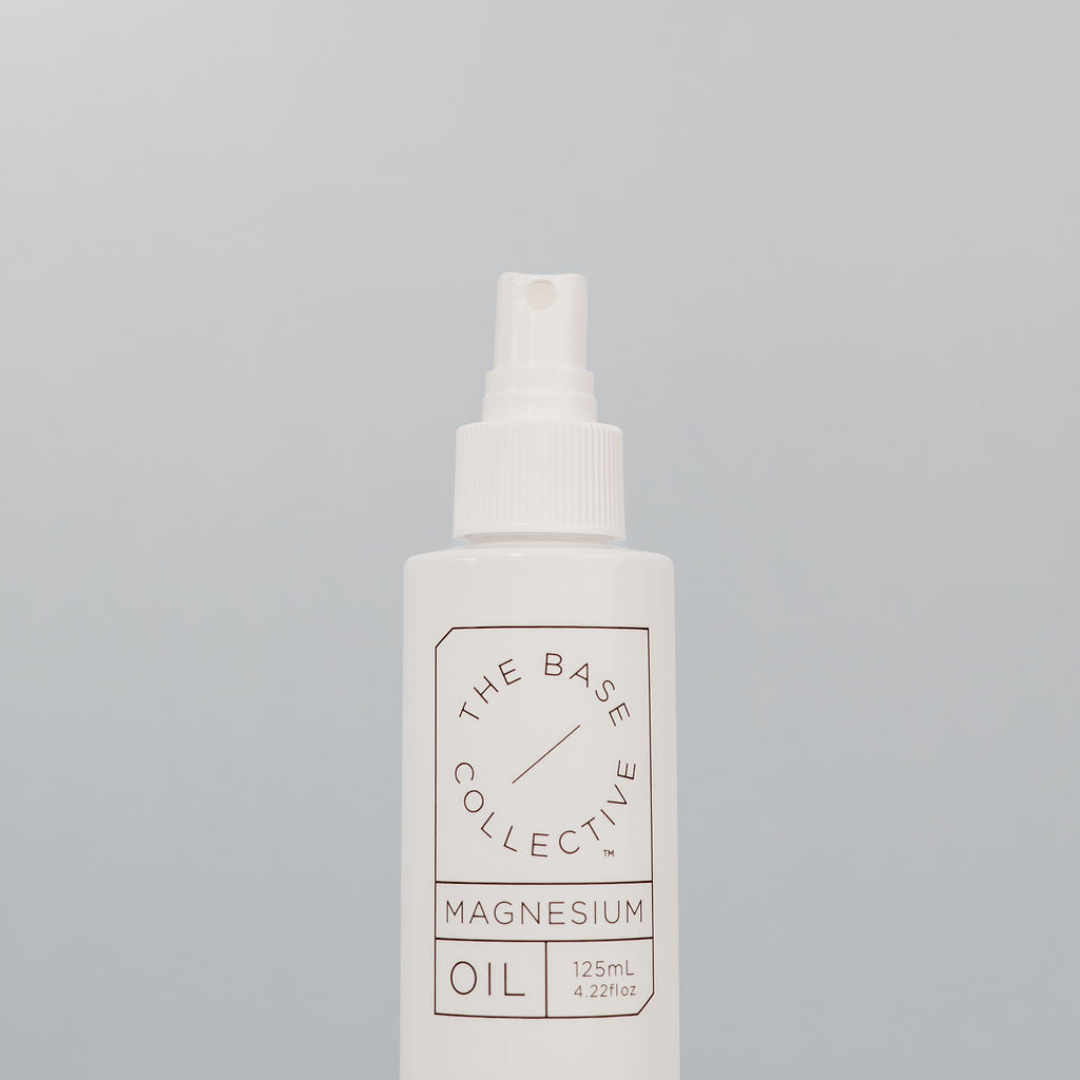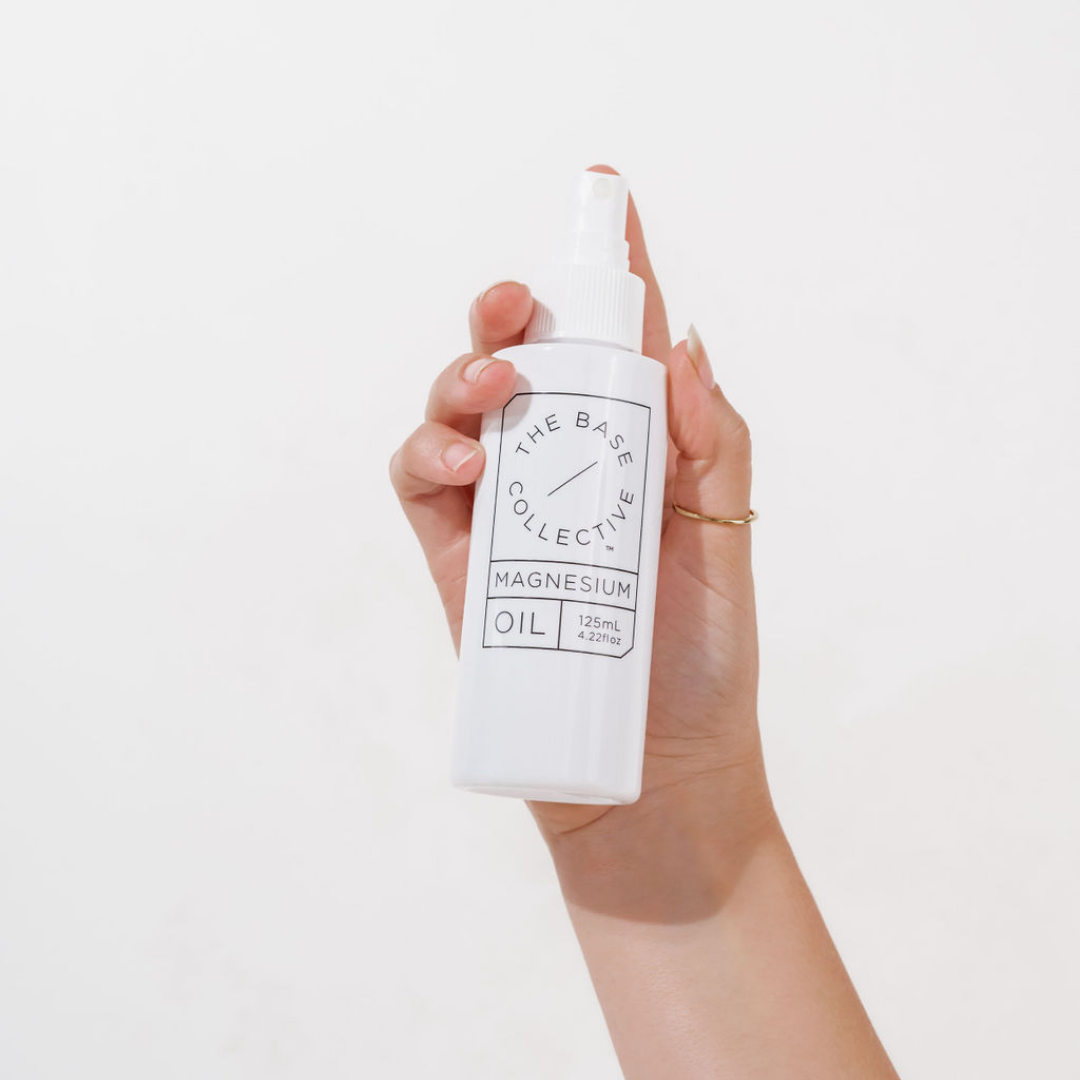 Sale price

$25.00 USD
Regular price
(/)
---
 "My sleep has been deeper and uninterrupted since using the magnesium spray. It's amazing!"
Whether it's restless legs, migraines, leg cramps, joint pain, back pain, sore legs or for a longer, deeper sleep if there's one product to keep on your bedside table or in your bathroom draw, it's our best-selling Magnesium Spray! See why our topical Magnesium Spray is a best seller:
330mg of Mag Chloride per mL

Soothes and relaxes muscle tension and joint soreness 

Helps restful and restorative sleep 

100% natural and pure formulation 

  

No greasy, sticky or itchy residue (great for sensitive skin!) 

Australian-made and owned

Pregnancy safe   

Free from parabens, sulphates and phenoxyethanol and heavy metals 
Pickup available at Head Office
Usually ready in 24 hours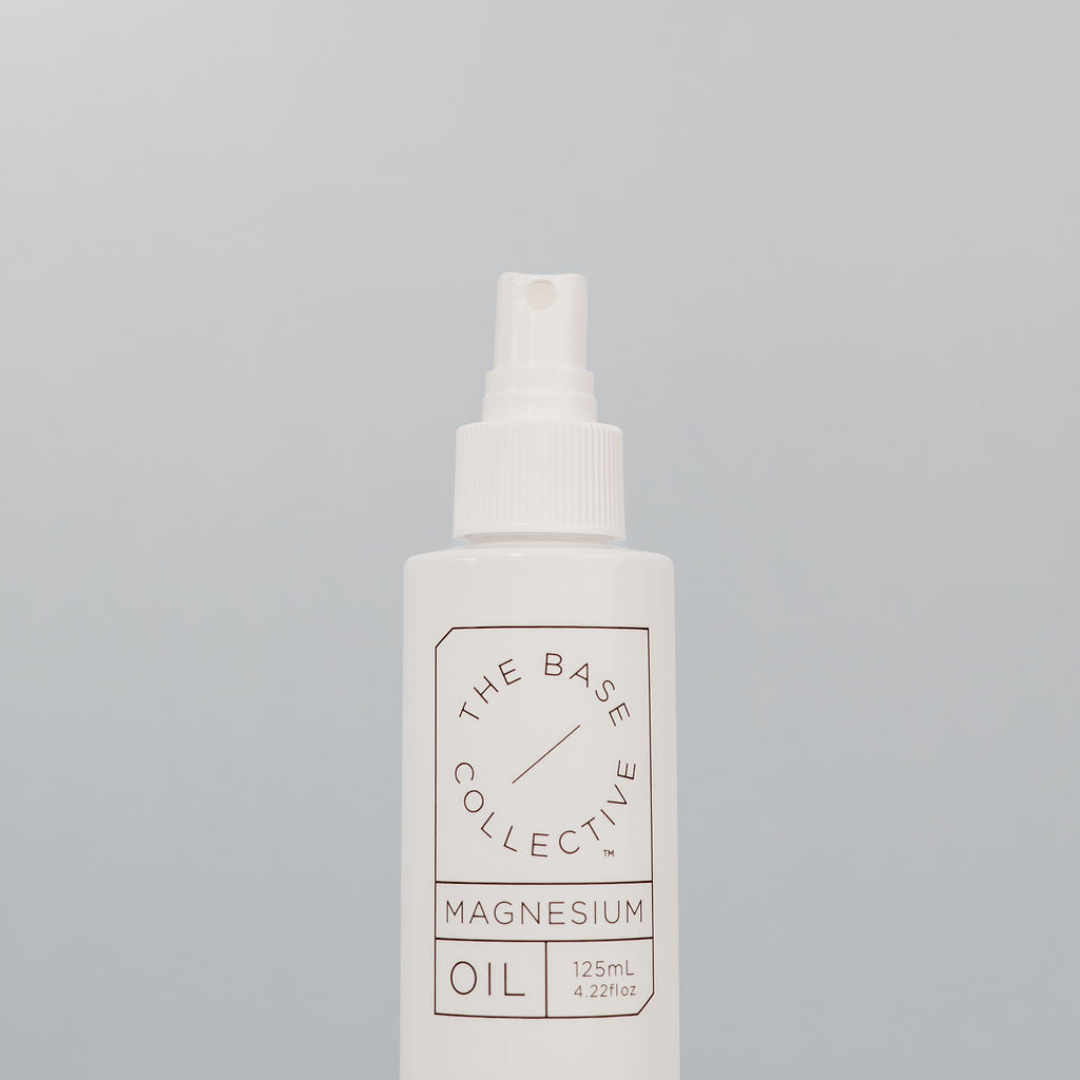 Magnesium Oil Spray 125mL
Head Office
Pickup available, usually ready in 24 hours
15 Cochranes Road
Unit 123
Moorabbin VIC 3189
Australia
We're on a mission to weave
magnesium
Into every busy womans world! Why you ask? Because this little powerhouse mineral is involved in over 300 processes in our bodies and most of us are not getting enough, achy butt from Pilates, waking up overnight? We've developed multiple ways for you to weave this mineral into your world. If you do ONE thing for yourself Make It Magnesium.
WHAT DO YOU NEED RIGHT NOW?