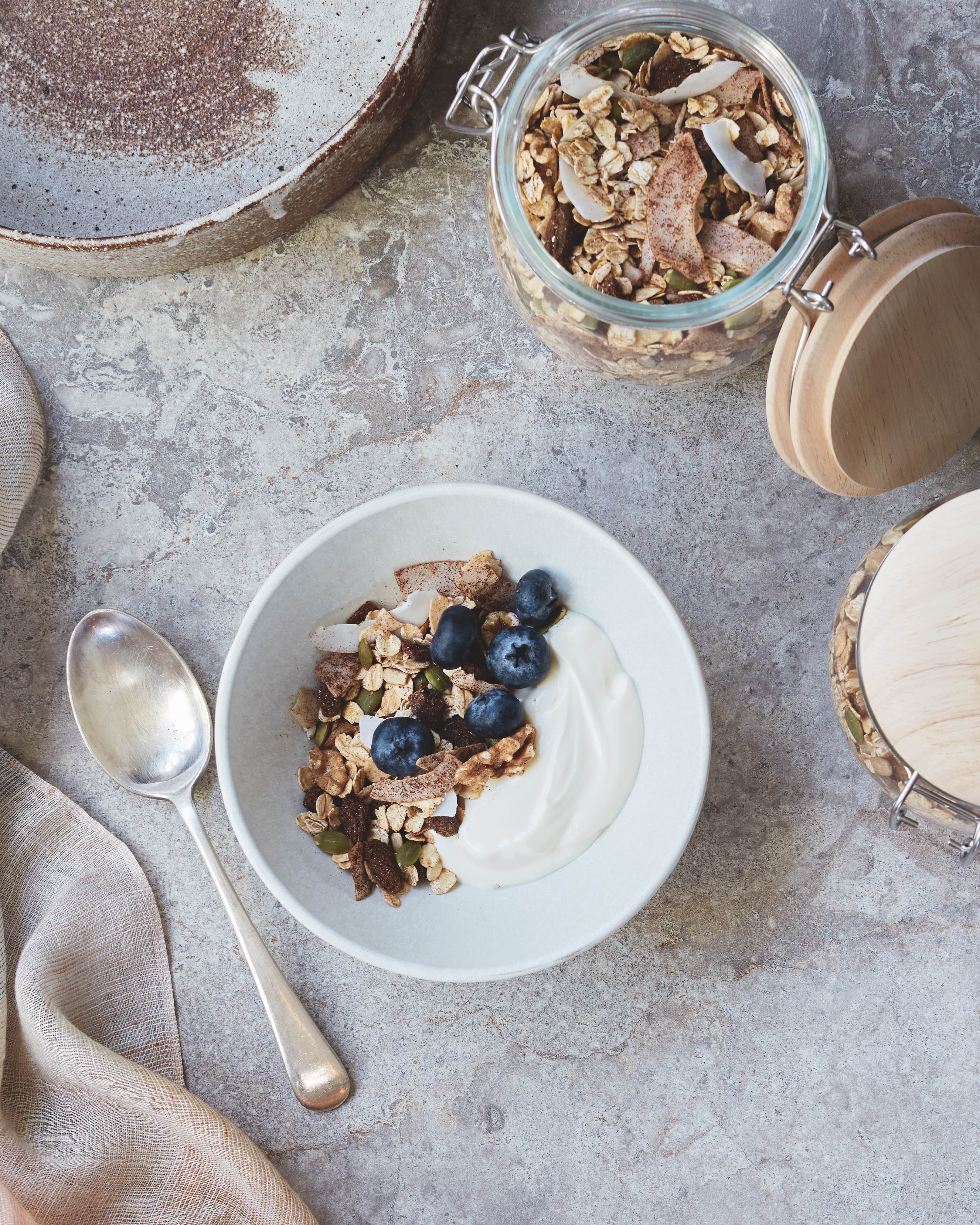 Homemade Muesli - By Kelly Healey, as published in Eat for Life
Revered Australian nutritionist and naturopath Kelly Healey has kindly shared one of her delicious Magnesium packed recipes from her new book Eat For Life 
Enjoy xx
Homemade Muesli - By Kelly Healey, as published in Eat for Life
Serves: 10-12
Preparation time: 20 minutes
Ingredients
400 g (14 oz/4 cups) rolled oats
70 g (2 ½ oz/1⁄2 cup) pepitas (pumpkin seeds)
60 g (2 oz/1⁄2 cup) sunflower seeds
60 g (2 oz/1⁄2 cup) slivered or flaked almonds, toasted
50 g (1 ¾ oz/1⁄2 cup) walnuts halves, toasted
2 tablespoons whole flaxseed
55 g (2 oz/1 cup) coconut flakes
60 g (2 oz/1⁄2 cup) dried cranberries
60 g (2 oz/1⁄2 cup) raisins
2 tablespoons ground cinnamon
Method
Mix all the ingredients together in a large bowl.

Store in an airtight container. It will keep for several weeks if stored in an airtight container away from heat or sunlight. Serve with fresh berries and Greek yoghurt as you desire.
Kelly says…
I love to make my own muesli as you can add your own combination of nuts and seeds to really make it work for you. You'll see I've added quite a lot of cinnamon here and that's no mistake – it's great for indigestion, boosts the metabolism (which will help with weight loss) and tastes fantastic, too. 
Kelly's nutritional tip…
I like adding pumpkin seeds
to my muesli as they can help to lower blood sugar levels as well as being high in fibre and magnesium, making them great for bowel health.
We're on a mission to weave
magnesium
Into every busy womans world! Why you ask? Because this little powerhouse mineral is involved in over 300 processes in our bodies and most of us are not getting enough, achy butt from Pilates, waking up overnight? We've developed multiple ways for you to weave this mineral into your world. If you do ONE thing for yourself Make It Magnesium.
WHAT DO YOU NEED RIGHT NOW?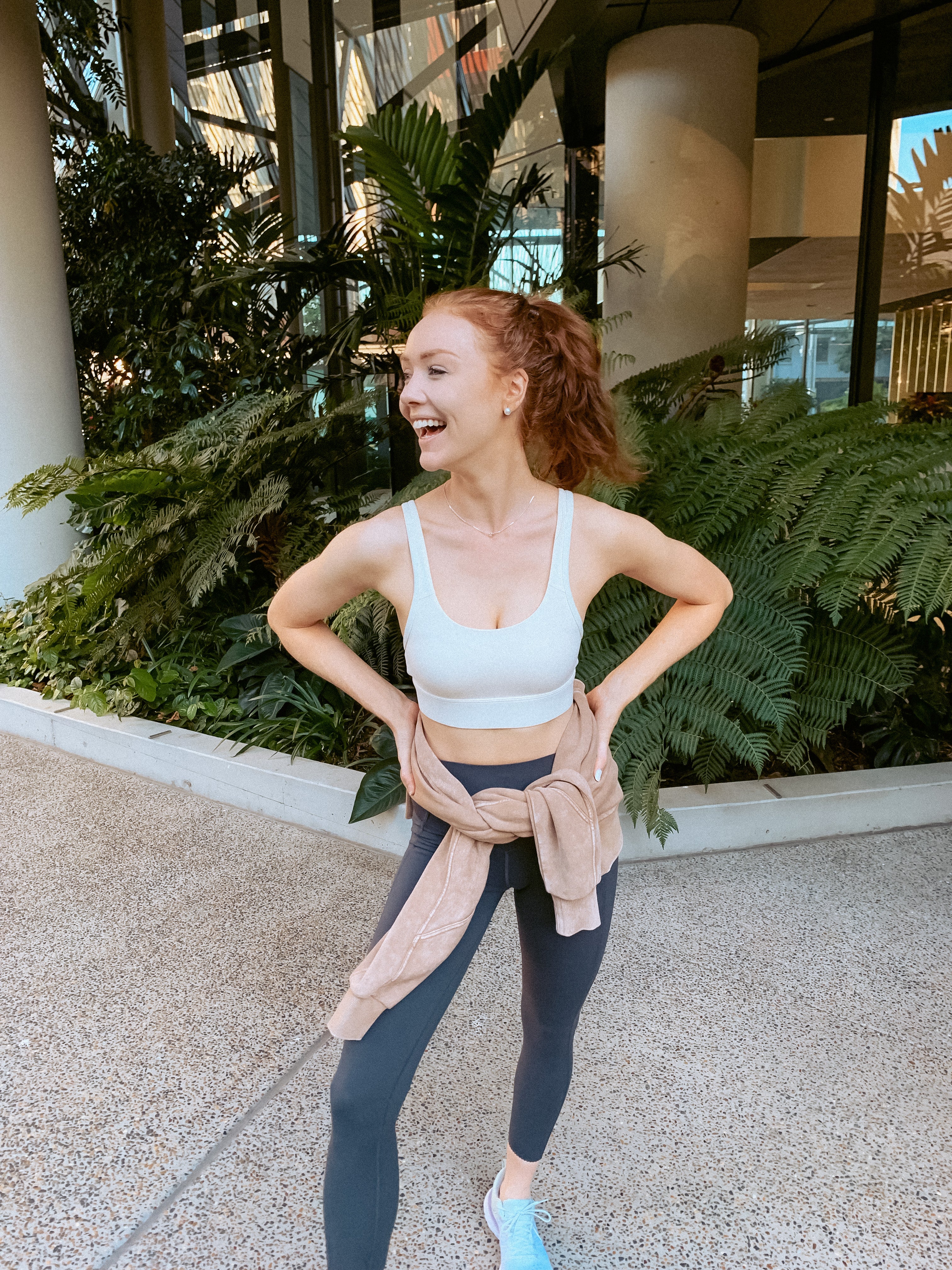 Tess Alexander is an Australian Presenter, former Miss World Australia, Allied health professional and is on a mission to redefine beauty standards. Landing her first international modelling contra...
Read more