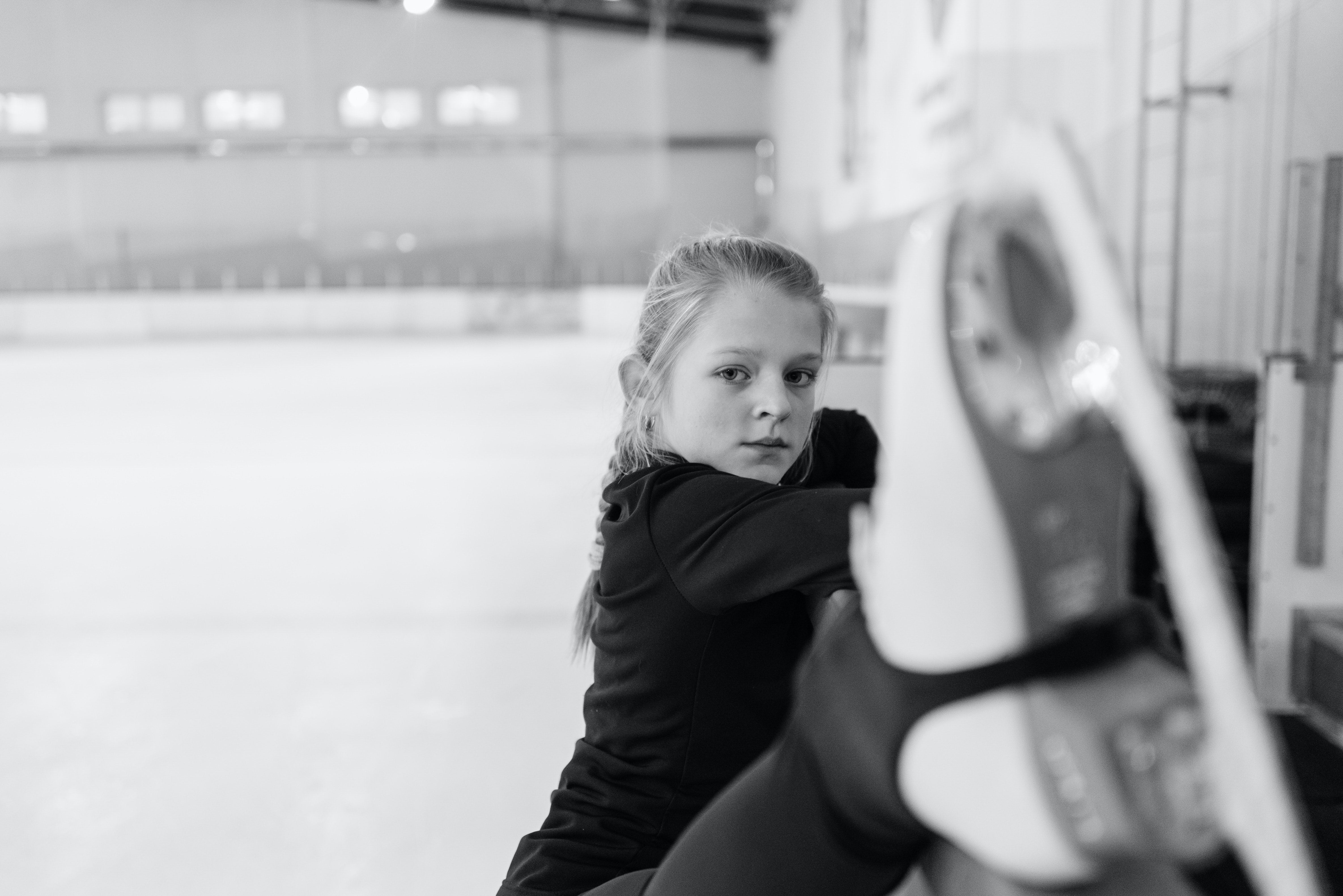 Magnesium: The Key to Relieving Growing Pains Naturally
Growing pains are a common phenomenon experienced by many children during their early years. These often occur as aches and discomfort in the legs, particularly in the evening or at night. While the exact cause of growing pains is still unknown, research suggests that magnesium deficiency could be a contributing factor. In this blog post, we will explore the role of magnesium in relieving growing pains and how it can be incorporated into a child's diet for optimal relief.
The Magnificent Mineral: Magnesium is an essential mineral that plays a crucial role in various bodily functions. It is known for its ability to relax muscles, reduce inflammation, and regulate nerve function. Growing children require adequate magnesium to support bone development and muscle growth, making it a vital nutrient for combating growing pains. Magnesium and Growing Pains: Studies have shown a correlation between magnesium deficiency and the occurrence of growing pains. Magnesium helps regulate muscle contractions and relaxes tense muscles, reducing the intensity and frequency of pain. By increasing magnesium intake, children may experience relief from growing pains and enjoy improved sleep quality.
Dietary Sources of Magnesium: To optimize magnesium intake, it is important to include magnesium-rich foods in a child's diet. Some excellent sources of magnesium include green leafy vegetables (spinach, kale), nuts and seeds (almonds, pumpkin seeds), whole grains (oats, brown rice), legumes (beans, lentils), and dairy products (yogurt, cheese). Encourage your child to consume a variety of these foods to ensure they receive an adequate amount of magnesium.
Supplementing Magnesium: In some cases, meeting the recommended magnesium intake solely through diet can be challenging. In such instances, magnesium supplements can be a helpful option. However, it is crucial to consult a healthcare professional before starting any supplement regimen, as they can provide appropriate dosage guidance based on the child's age and overall health.
Topical Magnesium has been reported by many to provide relief from growing pains. Our Magnesium & Vitamin E cream is perfect as it contains just over 20% Magnesium and is also nourishing for children's skin and won't tingle like Magnesium Oil can. Having warm baths using our pure Magnesium Chloride Salts (1/4 of a packet) is also a useful way to help relax their muscles.
Growing pains can be distressing for both children and parents, but understanding the role of magnesium in managing these discomforts can make a significant difference. By incorporating magnesium-rich foods into a child's diet or considering magnesium supplements under professional guidance, parents can help alleviate growing pains naturally. Remember, maintaining a balanced diet and providing adequate magnesium can contribute to the overall well-being of growing children.
The information provided on this blog is intended for general informational purposes only and should not be considered as medical advice. The content on this blog is not intended to be a substitute for professional medical advice, diagnosis, or treatment. Always seek the advice of your doctor or other qualified healthcare provider with any questions you may have regarding a medical condition. Never disregard professional medical advice or delay in seeking it because of something you have read on this blog. Reliance on any information provided by this blog is solely at your own risk. The Base Collective and their affiliates are not responsible for any errors or omissions in the content or for any actions taken based on the information provided on this blog.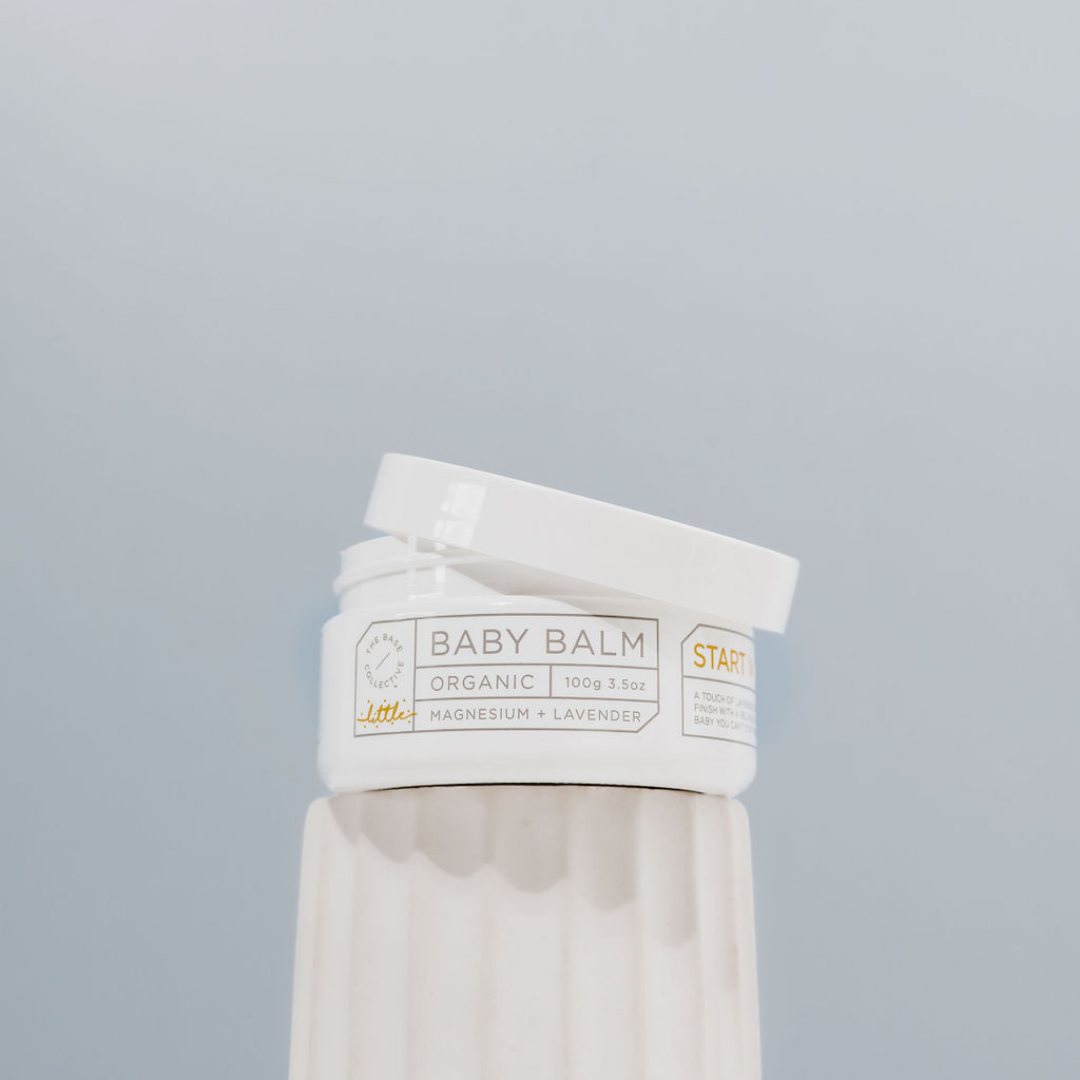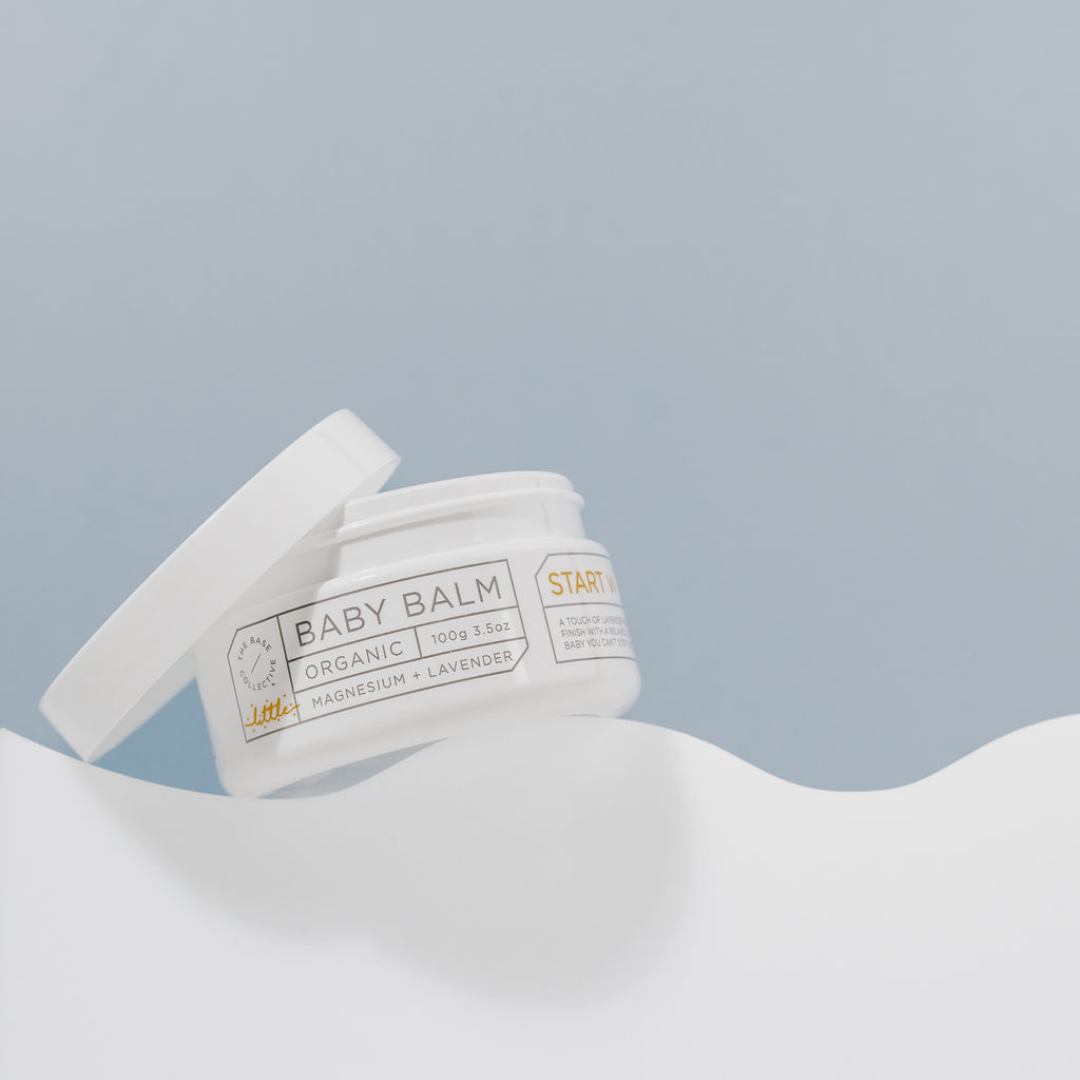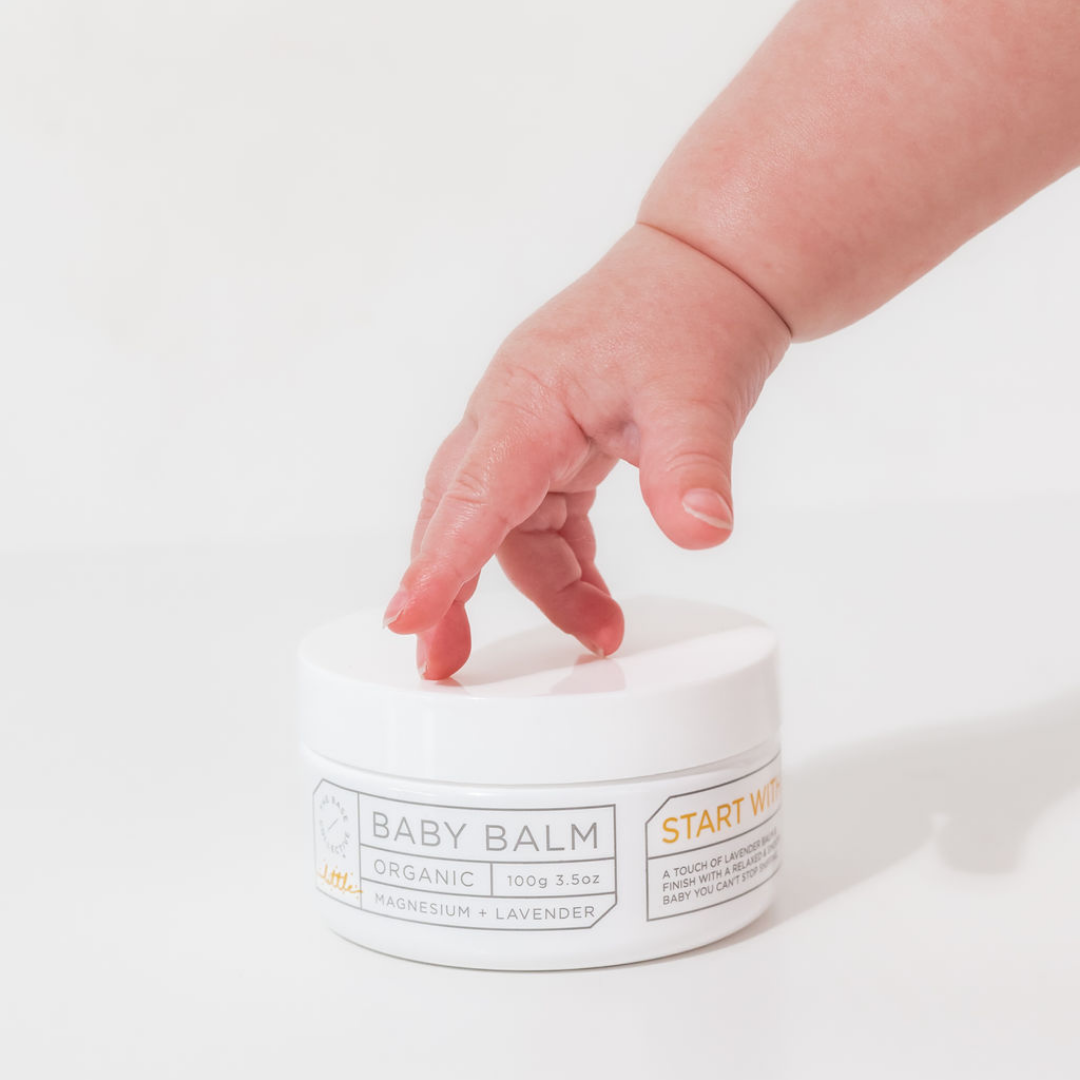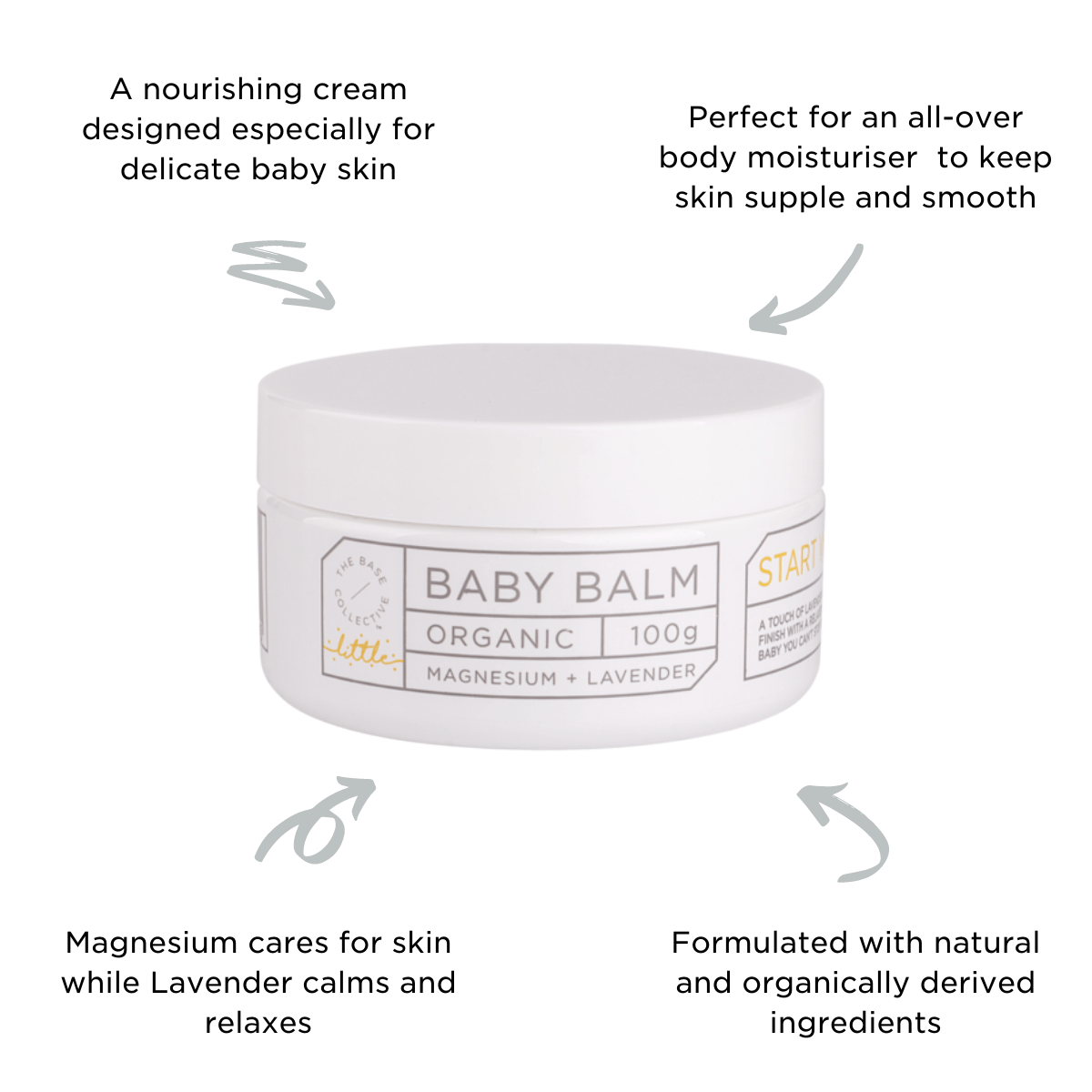 Sale price

$22.00 USD
Regular price
(/)
---
If you're a parent, we know that your baby is the most important thing in the world to you. 
That's why we created this Sleepy Magnesium & Lavender Baby Balm. The gentle formula helps keep your little one's skin soft and smooth thanks to its naturally nourishing properties, while also helping them relax and unwind with its subtle  Lavender scent. It's the perfect way to keep your little one calm and relaxed, and they'll love the gentle, soothing aroma.
Suitable for all skin types, including sensitive and eczema-prone.
Proudly Australian made and owned | Vegan friendly and cruelty-free | Made from natural and organic ingredients excluding dairy and gluten
Why is the Little by TBC Baby Balm so special?
Multipurpose moisturiser suitable for face and body
Full of natural, non-toxic and worry-free ingredients
Creates a calming bedtime routine to help bub relax and unwind
Contains numerous skin health properties to improve the overall appearance and health of the skin
Free from chemicals including parabens, phenoxyethanol, phthalates, sulphates and synthetics and instead, uses essential oils that naturally create a barrier on the skin's surface to help prevent skin conditions 
The information provided by The Base Collective is not intended to be used as medical advice and should not take the place of professional or medical advice. Always seek the guidance of your doctor or other qualified health professionals with any questions you may have regarding your health or medical condition.
---
Pickup available at Head Office
Usually ready in 24 hours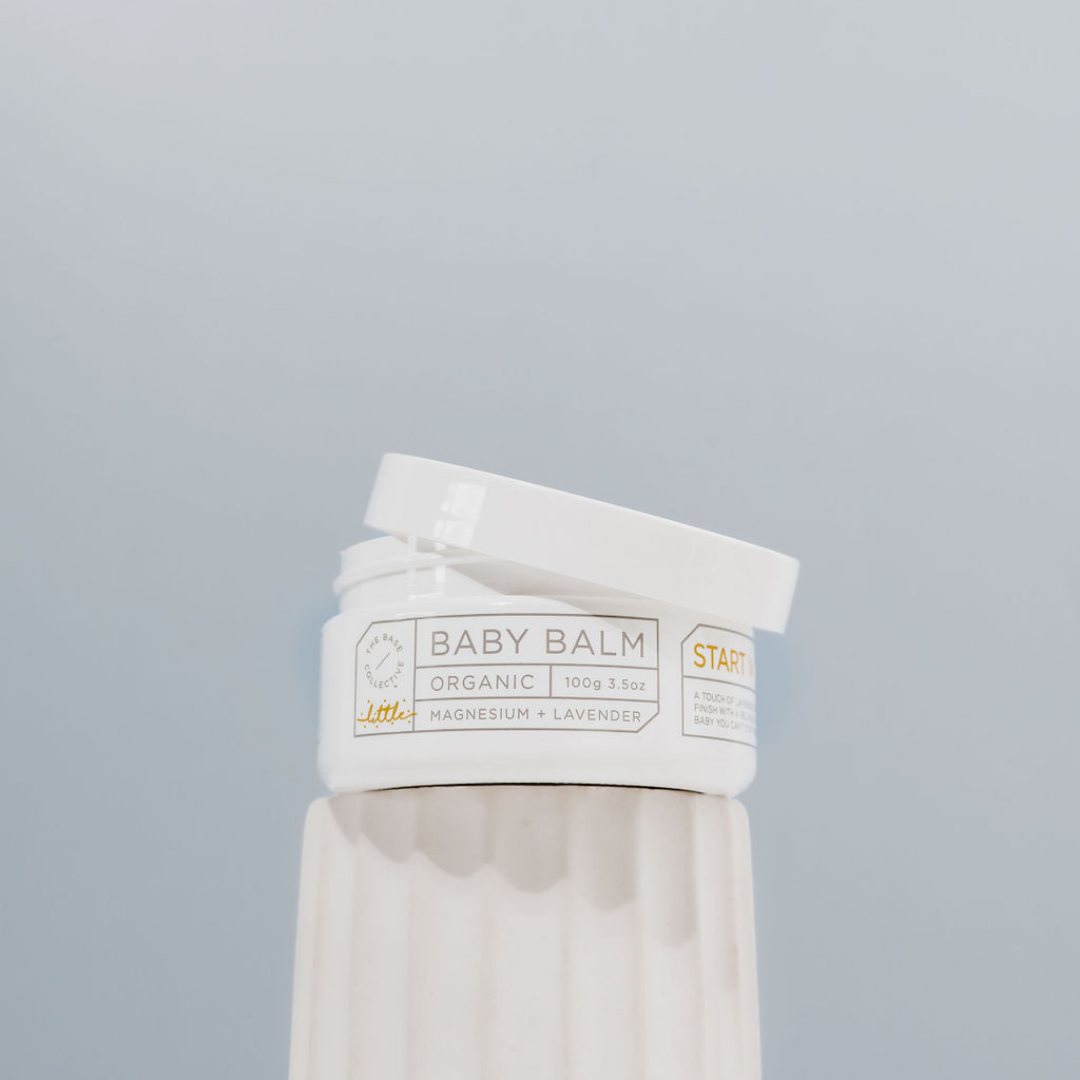 Sleepy Magnesium & Lavender Baby Balm 100g
Head Office
Pickup available, usually ready in 24 hours
15 Cochranes Road
Unit 123
Moorabbin VIC 3189
Australia
We're on a mission to weave
magnesium
Into every busy womans world! Why you ask? Because this little powerhouse mineral is involved in over 300 processes in our bodies and most of us are not getting enough, achy butt from Pilates, waking up overnight? We've developed multiple ways for you to weave this mineral into your world. If you do ONE thing for yourself Make It Magnesium.
WHAT DO YOU NEED RIGHT NOW?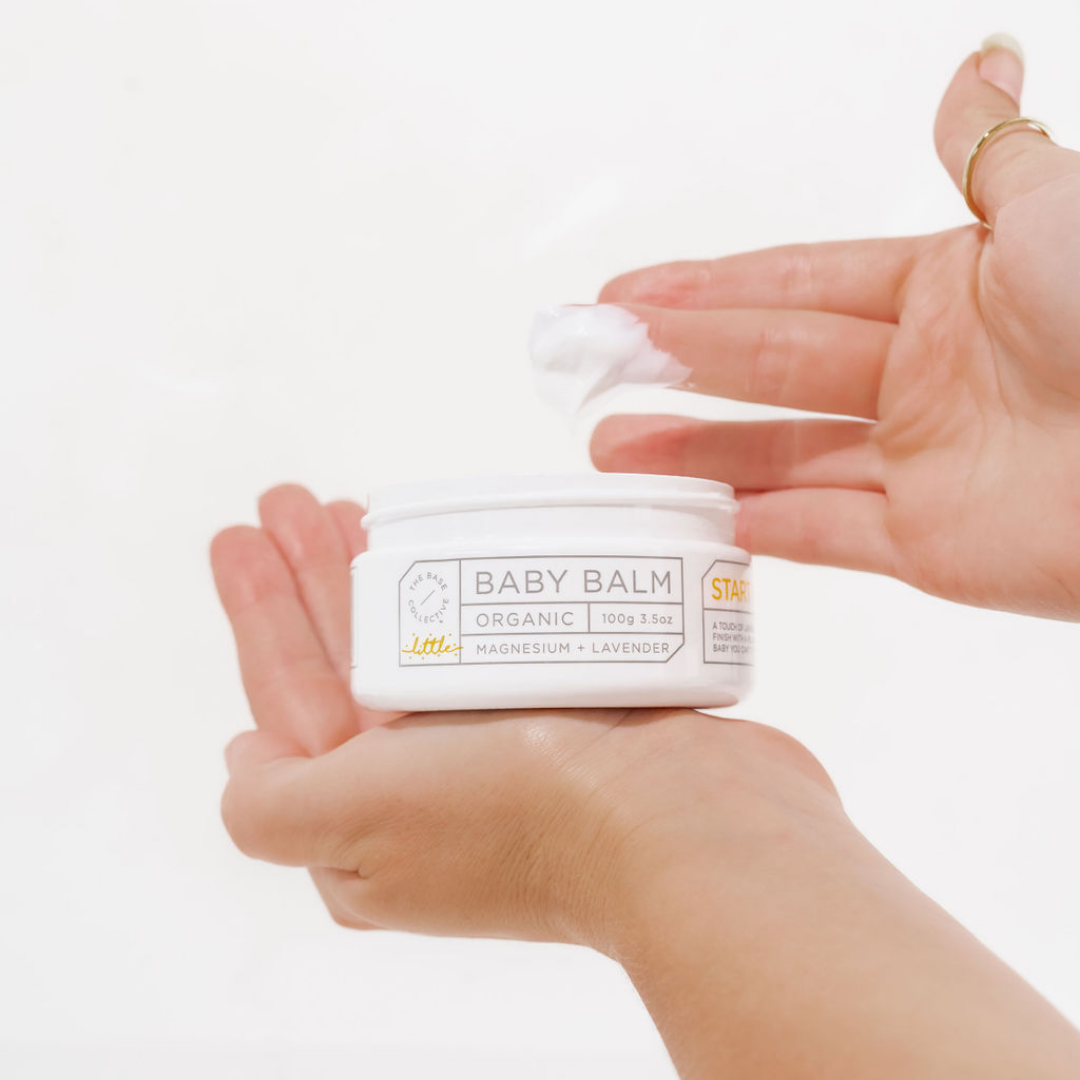 Colic is a condition that affects many infants and can cause excessive crying and discomfort. While the exact cause of colic is unknown, massage therapy has been shown to have several benefits for ...
Read more